In 1871, a large barn was converted into a chapel for the Convent, with a side transept as a mission chapel. The side transept had large doors so that it could be shut off from the chapel and used as a school during the week.
The Convent Chapel, which was named 'Our Lady of the Sacred Heart and St Joseph', was designed in the Gothic Style. The 'architect' of the chapel, and the corridors leading to it, was M. Victoire Dupont, sister of M. Clotilde Dupont who was first Superior of Upton.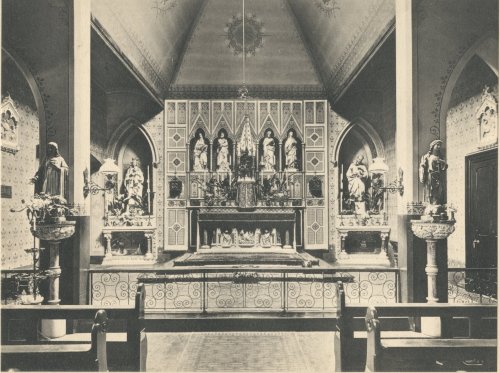 Most of the chapel furnishings including the three altars, the statues, the Stations of the Cross and the Communion Rails were all gifts of Mr Bilsborrow of the Fylde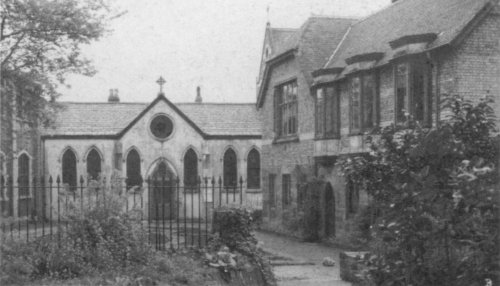 The Mission Chapel was named 'St Joseph', and the Convent Chaplain became Rector of St Joseph's
Monsignor Hilton celebrated the first mass in the new chapel in 1871; the chapel was first registered for marriages in 1874 and Bishop Brown consecrated the high altar in September 1875.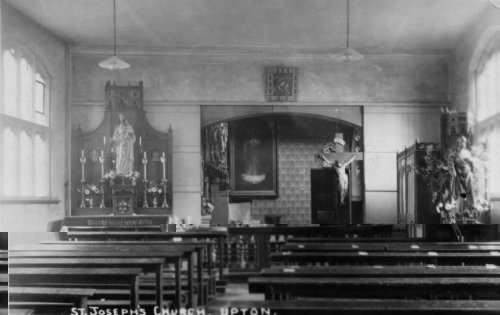 The Reverend John Quinn left in 1872 and the Reverend John O'Callaghan took his place.
In 1873, the average number at mass in the Mission Chapel was 54, with about 100 nuns and girls in the Convent Chapel.