It was obvious by 1890 that the building of St Joseph's school was falling below standard, although the results of the government examination was 'excellent' and they got the highest grant for every subject. In 1894 the problems came to a head, despite the excellent report for the education being given, the building was condemned.
In 1896 the building was extended by the addition of a porch and a cloakroom - but it was not enough. In 1895 the number of children on roll was 60, by 1898 this had risen to 80.
Father Dallow, and the sisters, had to find the money to further extend the building. It was decided to hold a garden party in the Convent grounds to help raise the money. Despite the worry of the impending war, it was a great success, the people streamed in by their thousands.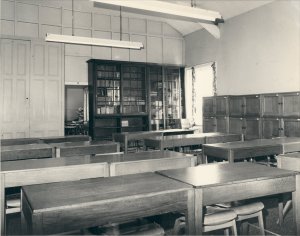 Further garden parties, whist drives, concerts and other socials were held to raise the money needed.
It was not until 1914 that the original building was really developed. The back wall of the mission Chapel was broken through and a partition put in, stairs were added and three rooms constructed on the top floor. There was a cloakroom on each floor, and a separate staff cloakroom. The lighting was also converted from oil to electricity at this time.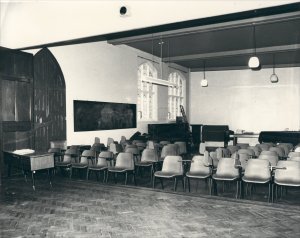 The overall cost of this work was £2,014.
During his time at Upton Father Dallow also said mass in the Father Berry's Homes Camp at Moreton, when Moreton began to grow, Catholics attended the camp for mass. It was while returning from the Father Berry's Orphanage in Liverpool one evening in 1917 that he was knocked down by a horse and cart, and, although he was rushed to hospital, he died ten days later on Sunday 25th November.